What is Local Marketing Strategy?
The Benefits from Local Marketing and Local Campaigns
Local Marketing Strategies are most of your customers located in a specific geographic area? LeadGen Compass has strategies for helping you increase your company's visibility in a cost-effective way. In this article we'll give you a broad overview of what you can do to improve your local marketing campaigns. If you want more information that's specific for your business, contact one of our marketing coaches for an appointment and a lead generation analysis.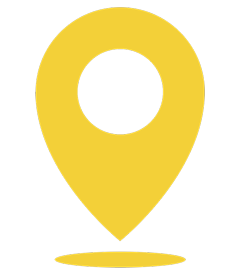 Local marketing goes by a few names with our customers like location-based marketing or neighborhood marketing. To us, no matter what you call it, it's the process of driving awareness and traffic in localized areas. Typically, the clients we work with are trying to target potential customers in a physical location's community.
What has made local marketing a challenge is the movement of our client's customers and prospects into the online world. While the customer is physically located nearby, that customer now has the whole world of information at their fingertips. How do you optimize your marketing for this new world?
The good news is that Google and the other search engines know that although the customer is searching the world's information, there is still a premium placed on local search results. Even though the corner store is competing worldwide, Google knows users will look at local results, so the Google algorithm uses a searcher's location to offer relevant information from local businesses.
This means your local business can out-rank local competitors for Search Engine Optimization (SEO) and paid search advertising. LeadGen Compass leverages this, giving you tools, tactics and strategies to make it easier to get a message in front of local prospects and convert that traffic into sales.
Who Benefits from Local Marketing?
Brands of any size can benefit from LeadGen Compass' approach to local marketing. This is because our approach to local marketing goes beyond tagging some location specific keywords to your products and putting your address on each page of your website. We take a targeted approach to your desired audience and work with you to make it personal. Consumers and search engines put an emphasis on hyper-localized marketing, and that's where our advice begins.
Our Approach.
1. You Be You
There's a sports radio show hosted by personality Jim Rome and he tells callers the rule is, "have a take, and don't suck." It makes for entertaining radio and if you want your local marketing to stand out, it pays to follow Rome's advice. Your website doesn't need to be more than it is. If you're new in business, be new. If you've been around for 50 years, be the established player. Our point is to not be afraid to be you.
2. Match and Lead
An age old sales adage is that you have to meet a prospect where they are before you can lead them to the next step. Your local prospects are going to be searching for information long before they search for a solution. For instance, if my car is acting up, I'm more likely to search for "rattling noise in car when taking a left turn" before I search for the nearest repair shop. Using that knowledge, your business can offer advice that matches where your customer is, then lead them to the next step. Coupling that with local signals, your neighbor is more likely to find you earlier in their decision process, leading to more brand recognition and giving you a chance to stay in front of them through their process.
3. Engage With Your Community
You have local connections and work with your community, so ask for some help in getting your name out. We ask our clients to check with their chamber of commerce, their merchant association, and their local vendors for opportunities to cross-promote. A few local links to pages on your website that have a strong local flavor will be helpful to your neighbors and provide you with a shot at increased name recognition. Sponsor a little league team, a dance group, or your local high school. Be part of the community.
4. Get Testimonials
Your customers are happy, so take a minute and ask for a testimonial. Chances are, they know exactly what your prospects are thinking before engaging with your company because they were there too. Asking them to describe their thought process before engaging with your company will yield good insights and be helpful to your future customers. Another great question is to ask what they know now, after working with you, that they wish they knew at the beginning. It will help you get better at describing all of your benefits at the beginning of new relationships.
5. Localize
What is your neighborhood called? Is it 80237? The southeast Denver suburbs? There's a good chance that the way the post office or a marketing company describes your local area isn't what you call it. Whenever possible, use the local nomenclature to describe your location or in making localized pages for your site. We've seen impressive gains by offering what the local real estate agents refer to as being the neighborhood agent. Define the neighborhood and use the name of the sub-development, even the local landmarks and associate them with your product. The search engines pick up on it, and even more important, the locals search for it.